The lessons one can learn from Beyoncé Giselle Knowles-Carter are endless.
In 1999, she taught us to be weary of a significant other who won't acknowledge your relationship around others.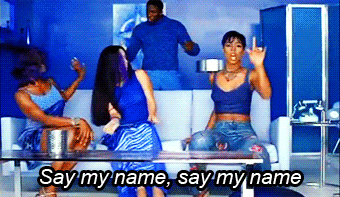 In 2003, she taught us that you need one (or three), things in life: me, myself and I.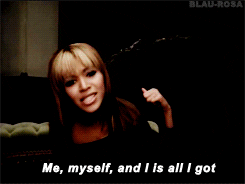 In 2008, she taught us that a diva is a female version of a hustler.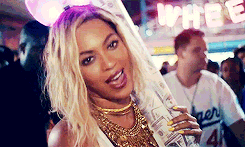 In her latest album, she taught us how to get in formation and to always be conscious of how to turn lemons into lemonade.
Most recently, she taught society just how beautiful motherhood really is.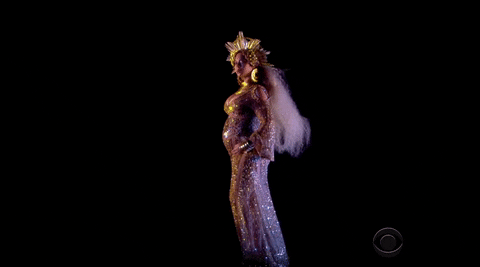 While the life lessons Queen Bey bestows upon us all would be enough for me – her brilliant and strategic planning has impacted my professional development as well. Beyoncé has been in the industry since the '90s, providing constant innovation and inspiration for fellow artists and her fans.

Love her or hate her, you can't deny that her communication strategies are genius. Here are my top PR take-a-ways from the life and career of Beyoncé Knowles:
1) When you have loyal fans, success is sure to follow.
When she dropped her 2013 self titled album, Beyoncé made all her moves in silence. On December 13, 2013, fans were shocked to find a fifth studio album by the star on iTunes. She released a full 14-song discography with accompanying music videos for each song. Before the release of this album, no leaks were made and even the most loyal members of the Beyhive had no idea a new album was coming. Beyoncé made no attempts to even hint at a new album and in Haunted, a track on the album, she is even heard saying she "probably won't make no money off this" album due to its unexpeted arrival. Nonetheless, the album debuted at the top of the Billboard 200 chart.
The surprise release of the album not only caused mass excitement amongst fans, but it almost forced them to buy the album online. Fans weren't sure when copies would be available in stores and if you wanted to be the first to get a listen, you had to have your credit card ready. According to Billboard, in three days, 617,000 copies of Beyoncé were sold.
2) Always look at the bigger picture to maximize success.
When it comes to making the most of situations, Beyoncé reigns supreme. In 2011, she made more headlines for announcing her first pregnancy at the Video Music Awards than any other artist involved in the show.
In 2017, she previewed her already-anticipated Grammy performance with another huge announcement – two more Carters will enter the world when Beyoncé and husband Jay-Z have twins. The announcement, which was made via her personal Instagram account, immediately went viral. The image immediately became the most-liked image on the social media platform and currently has more than 10.7 million likes. Following the instagram announcement, her website was immediately updated with a full gallery of pregnancy photos, a stark contrast with the privacy surrounding her pregnancy with Blue Ivy. This not only made fans feel as though they were getting an inside glimpse into the life of an icon, but also made fans even more eager to see her first post-announcement performance.
Following the announcement, the star transformed herself into a literal goddess to deliver an emotional Grammy's performance that doubled as an ode to the beauty of motherhood. The result? Well, people nearly lost their minds. Everyone from celebrities to fans took to Twitter to rave about the performance.
The PR stunt? Immediately following the Grammy's, DJ Khaled, who toured with Beyoncé this summer, released Shining, a single with Beyoncé and Jay-Z.
3) Controlling your message gives you control over your own brand.
If you're a fan, you probably feel as though you have some level of connection with Beyoncé. When I saw her Instagram pregnancy announcement, I felt as though my life was impacted for the better. When she uploads a new photo gallery, I feel as though I know part of her life. In reality? The amazing, awe-inspiring goddess that I consider Beyoncé to be may be a completely different person than I would imagine. However, the star has such control over her image that I would never know the difference.
In 2013, Beyoncé began to become more public about her private life. She released an HBO documentary entitled Life Is But a Dream, where fans got to hear about her personal life, her miscarriage, relationship with her husband and even get a glimpse of her infant daughter. Nearly 2 million people tuned into the documentary, breaking records for HBO.
Nowadays, you won't see Beyoncé on daytime television interviews or in magazine features. However, fans still feel connected to the star through her own outlets. When controversy strikes (hello, 2014 Solange/Jay-Z elevator fight), Beyoncé is known to stay quiet. But when she responds – she does so in such a controlled manner that you almost can't fight back. Galleries randomly appear on her website with titles like "My life" and "My work", but fans only see what Beyoncé lets them see. On the couple's joint tour, Beyoncé and Jay-Z shared never-before-seen family footage, making fans feel connected to the power couple and their daughter. In music videos produced by the star, we see glimpses into her behind-the-scenes existence. We've seen her laugh, we've seen her cry, but we don't really know who she is. Fans are getting what they want, but Beyoncé still gets the privacy she needs.
By controlling your message when communicating with the public, you control your brand.
The lessons may be just beginning – start paying attention to Beyoncé's social media, public image and website to see the star's strategic thinking in action.